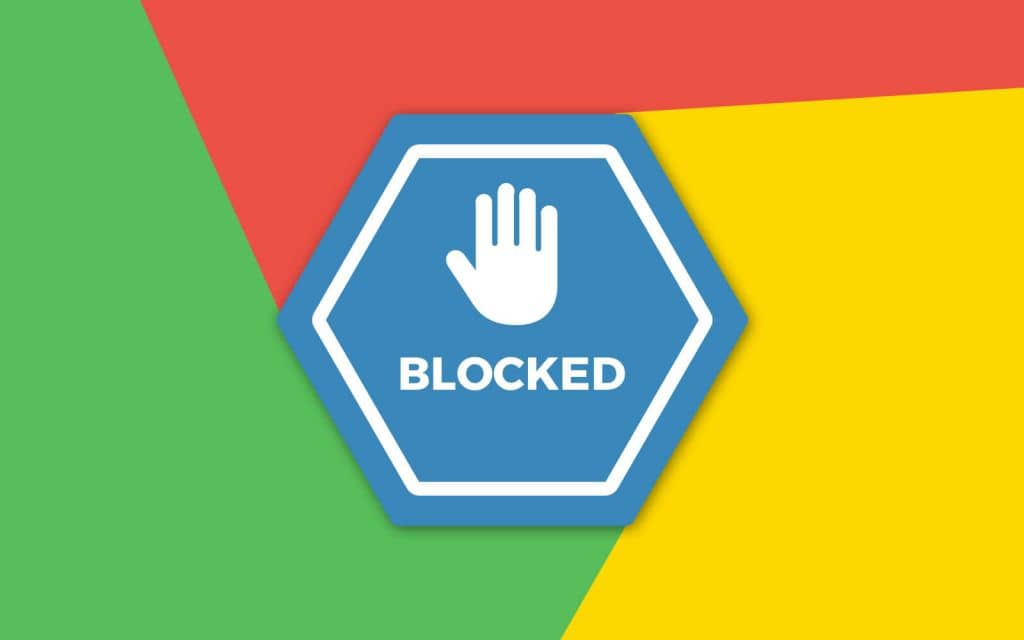 You probably haven't noticed that Google cookies are slowly disappearing. In recent years, browser vendors, such as Firefox and Safari (Apple), have begun to offer more privacy to their users, partly under public pressure. In particular, the so-called third-party cookies. Are used for many online marketing campaigns, among others, may disappear. In addition, the validity period of proprietary cookies is increasingly limited. These developments have accelerated in the last six months and have a major impact on online marketers. A recent survey by the CDP Institute shows that only 13% of marketers are ready for these developments. Are you ready for a life without cookies?
-APPLE'S IOS14 UPDATE
Earlier this year. Apple released its iOS14 update. With this update, iPhone and iPad users have to choose for themselves whether third parties can place cookies with which their behavior can be tracked. If visitors refuse, this can have major consequences for the market. To give an idea of the impact of this update. We mapped the IOS share of three clients in different industries.
– COOKIE-FREE MARKETING BY WEB BROWSER
This shows that more than a quarter of all visitors use iOS. Apple Insider reported that only 4% of users on iOS allow third parties to set Google cookies. In other words, with this update. You can barely track or target users on iOS, nearly 25% of your visitors within your marketing campaigns.
The operating system update will be rolled out further in the fall of 2021 with iOS 15 currently in development. This update will also ensure that IP addresses can no longer be tracked in Mail or Safari.
All of this has huge implications for the online marketing world. In which online advertisers are still heavily dependent on these cookies.
– PRIVACY IN THE BROWSER SOFTWARE
In addition to the operating system updates. Browsers are also working on new privacy features. For example, Brave has launched its own privacy search engine. A search engine that does not track your search behavior. Although Google is still often the default search engine. It seems inevitable that the development of privacy search engines may make it less easy to track and target users online. Also, if you use the Google search engine in one of the privacy browsers. Google cannot set cookies. As a result, Google is less able to track users. This means that Google, for example, is less able to determine how often a conversion occurred after an ad was clicked.
It doesn't stop there. Browsers such as Safari have also taken a stand on the validity period of proprietary cookies. The validity period has been reduced to one day. This means that if you don't visit a website again within a day, a new cookie is set, giving you a new "ID". The consequence of this is that you are less able to track the customer journey of your visitors. Where you used to be able to track visitors who land on your website multiple times very easily. This becomes much more difficult due to the shorter lifetime of cookies. In addition to less insight into your visitors' journey, this has consequences for your attribution analytics.
– GOOGLE AND THIRD-PARTY COOKIES
In addition to these developments, we are also about to say goodbye to third-party cookies in the near future. Even Google, which relies heavily on user tracking for its online marketing products, has indicated that it wants to phase out third-party cookies from June 2023. So the marketing industry is on the verge of a major change. In which we, as an industry, must ask ourselves how we can become independent of third-party cookies.
– THE CHALLENGES OF MARKETING WITHOUT GOOGLE COOKIES
As online marketers. We face a huge challenge to stop being dependent on third-party cookies. Because of the disappearance of these cookies, we are limited in:
Obtaining information about online shopping behavior
Running experiments and optimizing your online store
Building audiences and maintaining remarketing lists
Attributing traffic less well to different channels
This has implications for all digital marketing disciplines. From web analytics to advertising and CRO (experimentation).
– CHANGES IN DIGITAL MARKETING WITHOUT COOKIES
As you can see, a number of things change by discipline. We explain the points :
   1-ANALYTICS WITHOUT COOKIES:
Although these developments make it more difficult to track customer behavior. It's not all doom and gloom for e-commerce analysts. You can still track your own customers: especially for logged-in users, you are not dependent on third-party cookies. In fact, these customers are logged in and each has a unique user ID. Based on this ID, you can internally create your own customer profiles based on, for example, their shopping behavior, interests and purchases.
Limiting the validity of Google First-Party cookies from a maximum of 7 days to one day in some cases has consequences. This means that we are less able to distinguish between new and repeat visitors to the website. In addition, we are less able to perform cohort analysis and our information on user retention, frequency and time interval of return visitors is also limited.
In addition, the disappearance of cookies also has huge implications for channel attribution. To do this properly, you need to be able to map the touchpoints through which a visitor comes in contact with you at different stages of the journey. As the validity of cookies is reduced, it is possible that if visitors return after a certain time, they receive a new cookie. With this, you can no longer link the first visit to the second visit and therefore you do not have a complete view of that visitor's journey. This means that you can no longer correctly estimate the (support) value of these previous interactions.
   2- ADVERTISING WITHOUT COOKIES
The biggest problem for advertising is that pixels are not allowed to simply place more cookies in the visitors' browser. So you can collect less data and send it to advertising platforms. This means you can retarget fewer visitors or measure conversions. This can distort the results of your campaigns. Additionally, it creates problems in determining the maximum number of times a user will see a particular ad. After all, you can no longer check if a user online has already seen your ad.
Again, it becomes more difficult to attribute a conversion to, for example, an ad impression without a user having come to your website after a click. The elimination of third-party Google cookies also means that your advertising platforms are less able to create a customer profile, making it less easy for you to target specific target groups.
   3-EXPERIENCE ON SITE WITHOUT COOKIES
Many experiments are set up using tools such as VWO, Optimizely or Hotjar. These experiments are loaded from cookies placed in the browser. Again, these third-party cookies can be blocked and this puts the experiment at risk.
The limited validity of cookies can also ensure that a visitor visits the website a second or third time when the cookie is no longer valid. You then run the risk of showing different variants to the same visitor, making the results of the marketing experiment less reliable.
In addition to disrupting experiments, the disappearance of Google cookies also affects the loading of content, like YouTube videos, on your website. Let's say you have a YouTube video on your website, then that video is loaded in separate frames on the website (an iFrame). This content is loaded by a third party, in this case YouTube and blocked by the browser or operating system.
This marketing content can often be loaded if the correct permission is requested from the visitor. If cookies are not accepted, these videos cannot be loaded, which has a negative impact on the visitor's website experience.